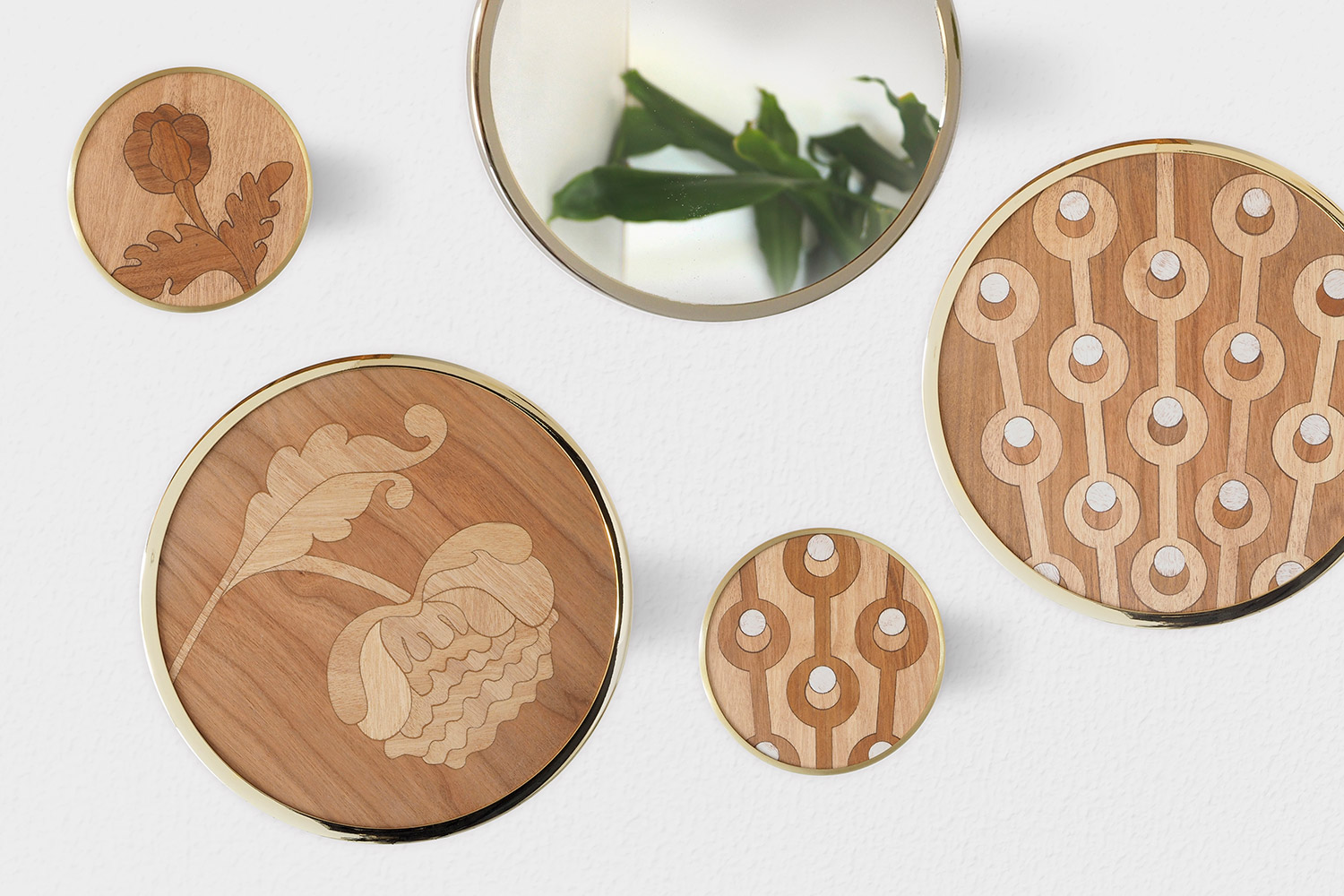 Collection of inlaid wood hanger
produced by Portego
"Genesini Lorenzo, named Lorenzo da Lendinara, was a popular wood engraver and inlayer in the middle of 15th century.
He got influence from the Italian perspective master Piero della Francesca met in Ferrara, that gave him popularity in the North of Italy cause the knowledge of wood inlay technique used to decorate churches and furnitures."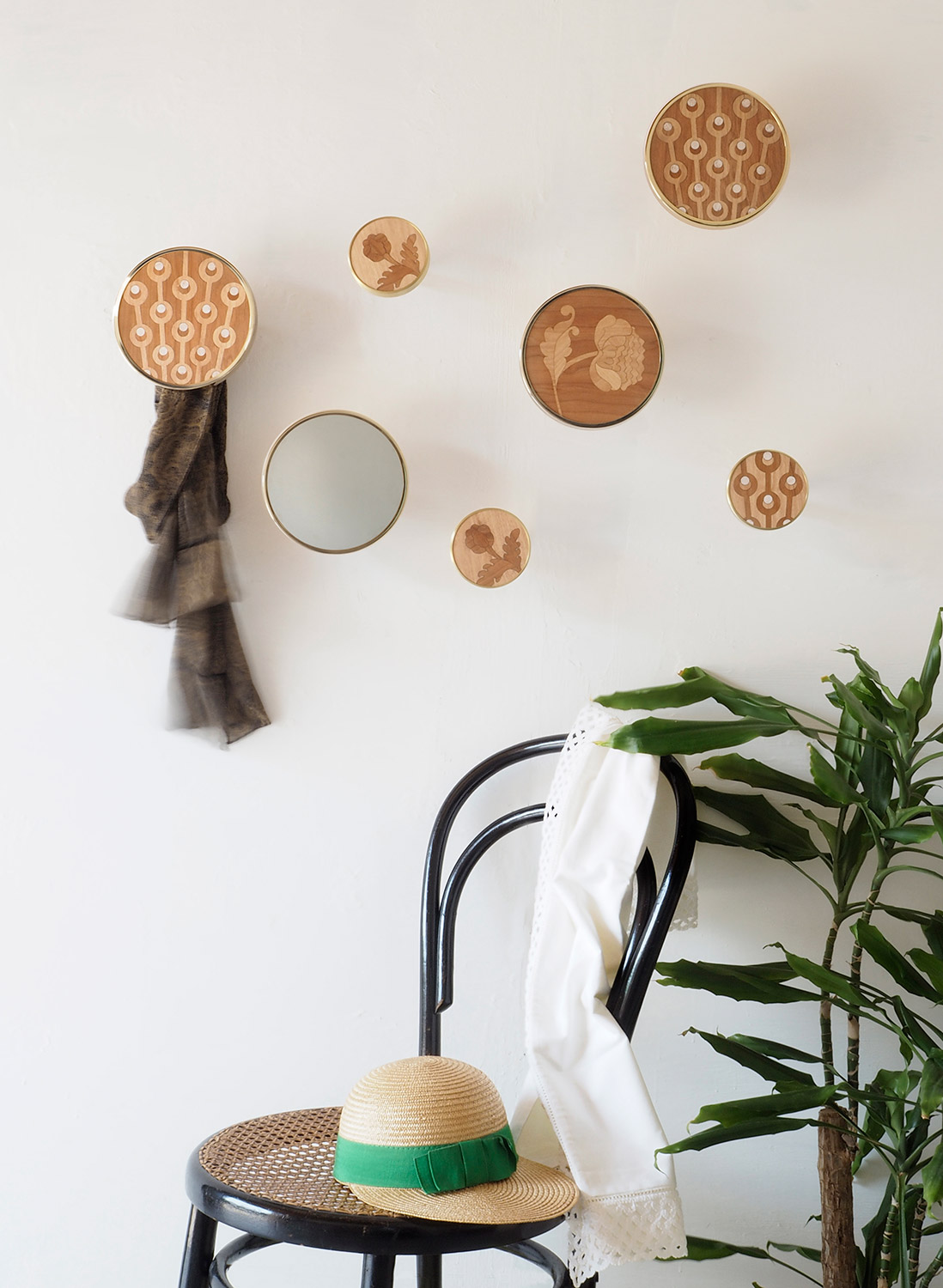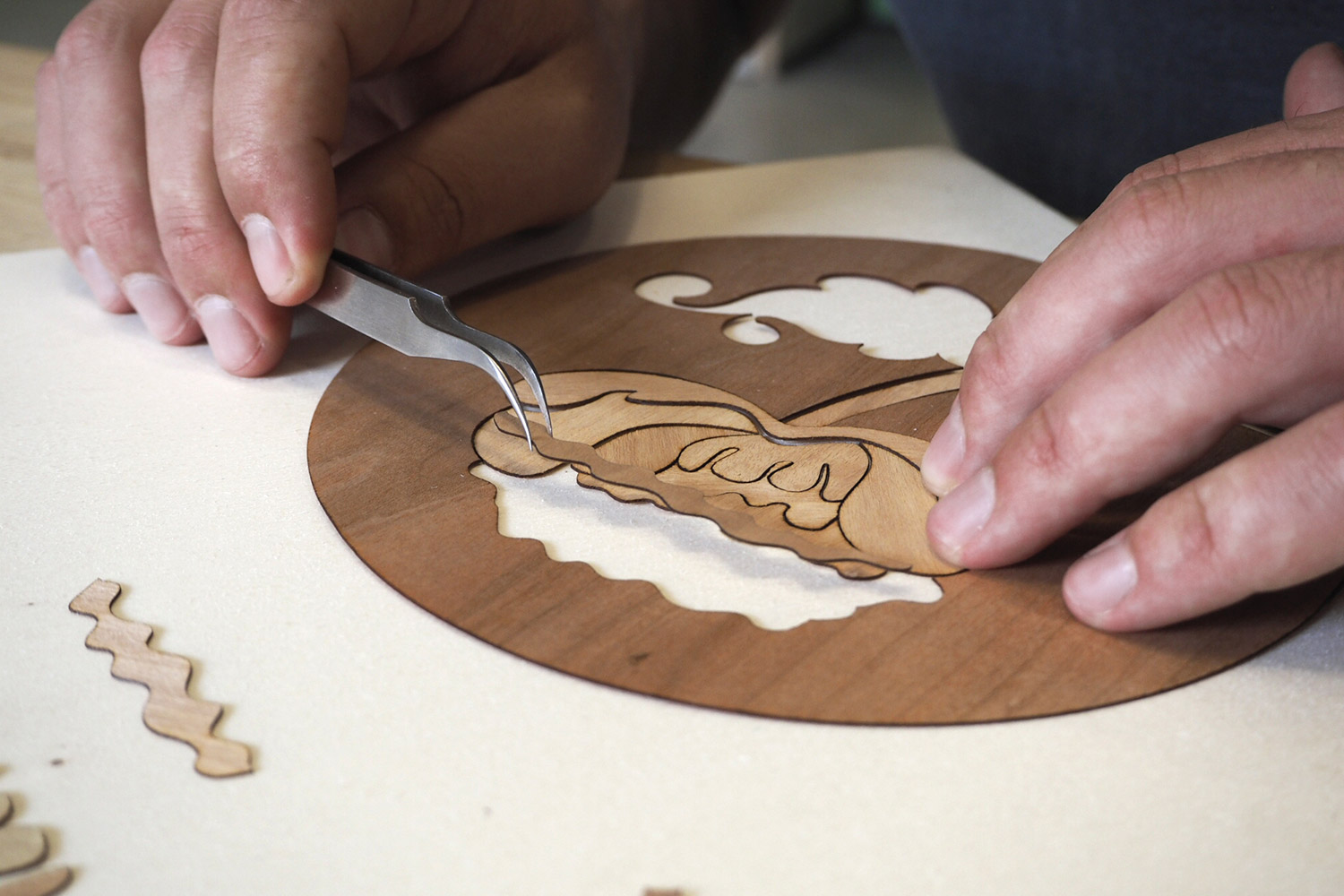 The collection of hooks celebrates the Venetian tradition of wood inlays, which from the small town of Lendinara, now in the province of Rovigo, it has spread throughout Europe.
The detailed inlaid scenes are reworked by details of ancient works and enclosed by a precious brass edge.
The collection comes in two different illustration: Botanica and Bisantio.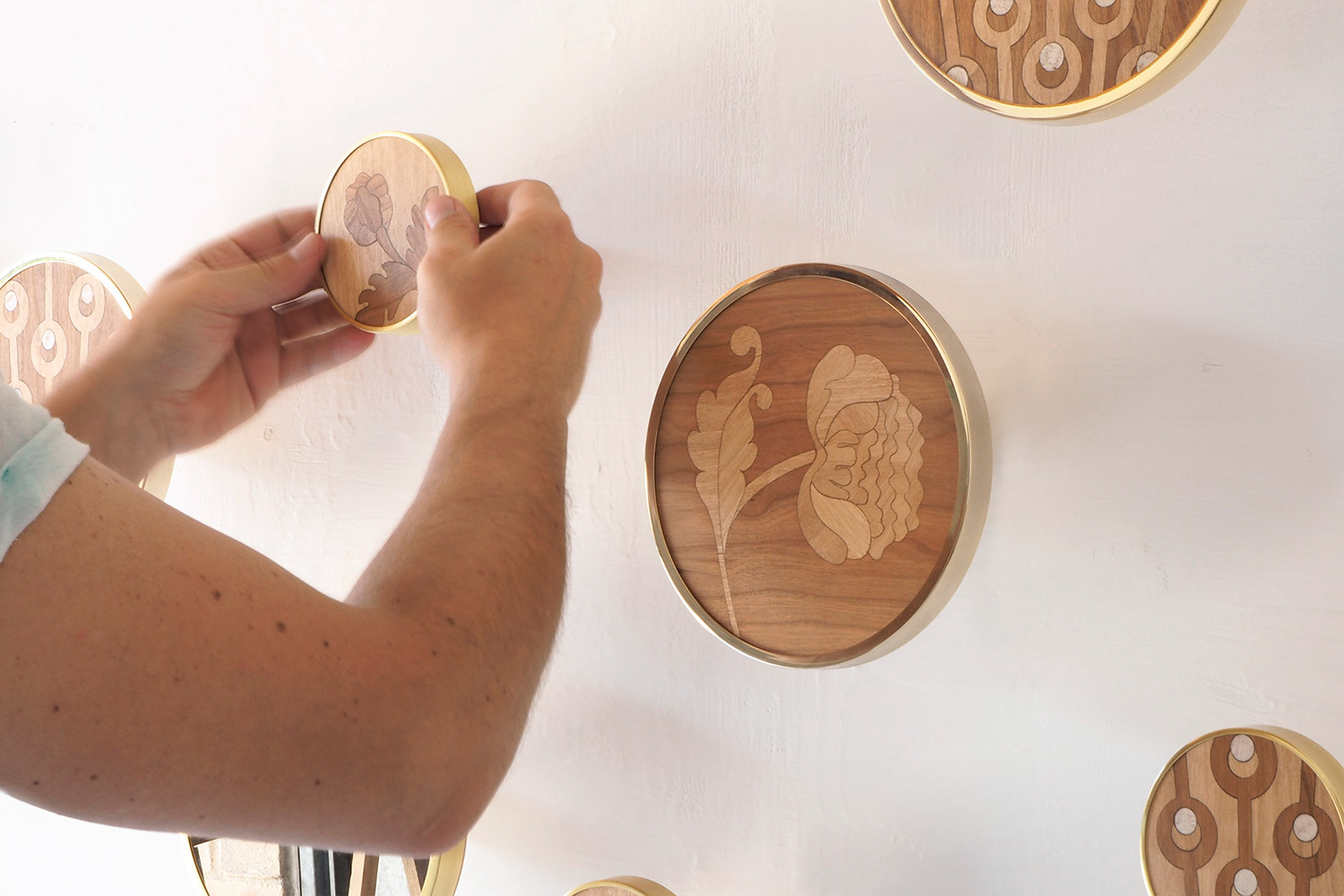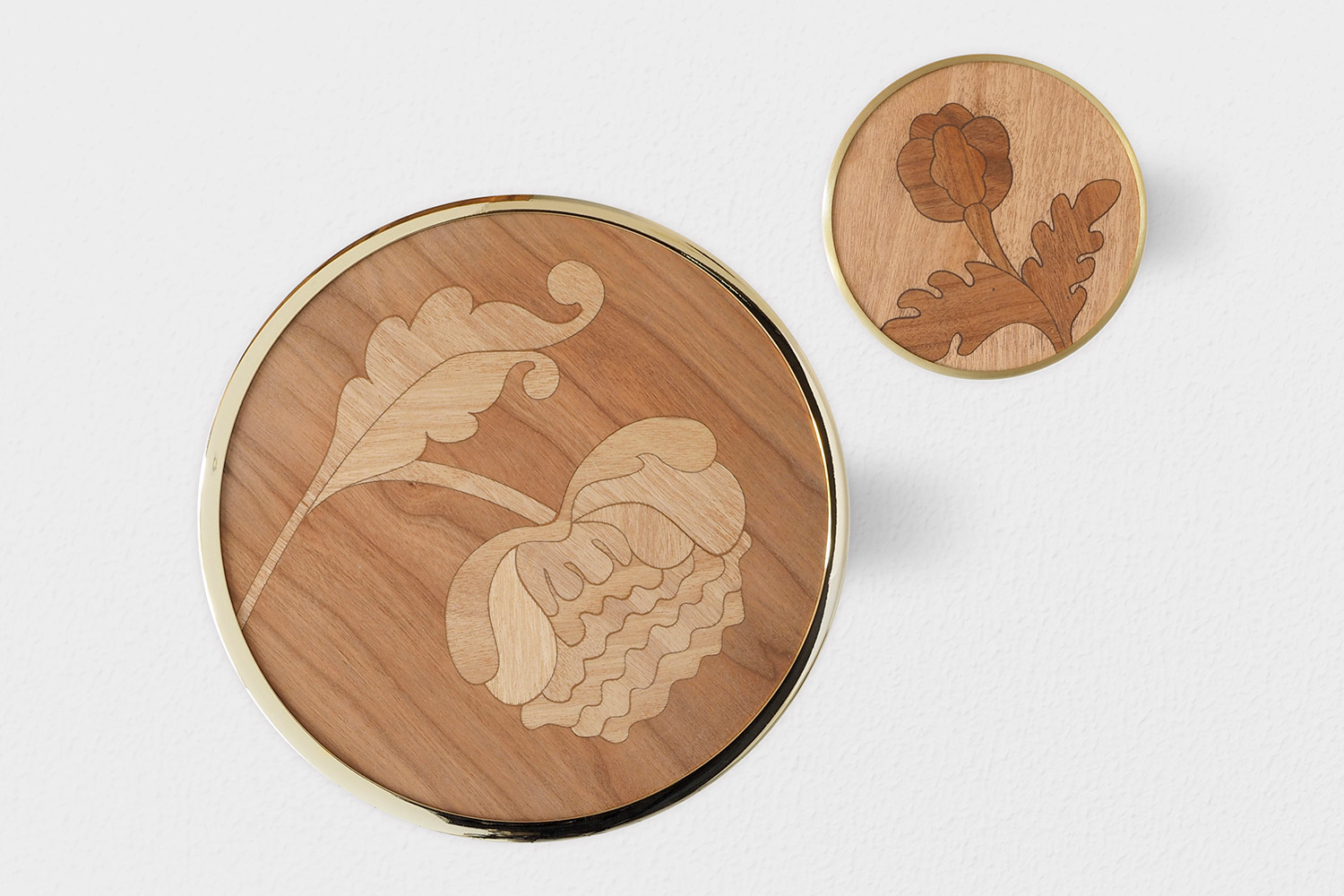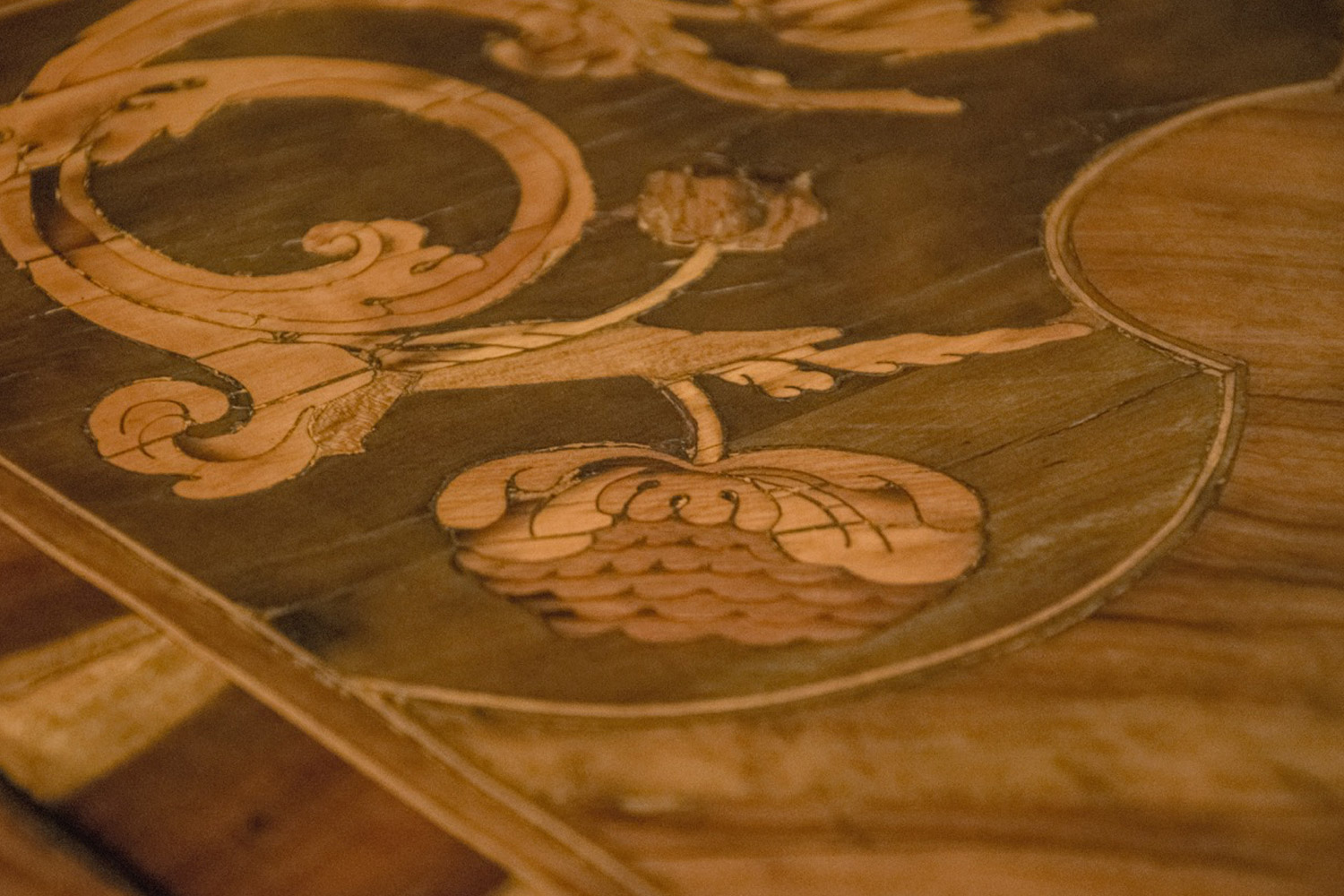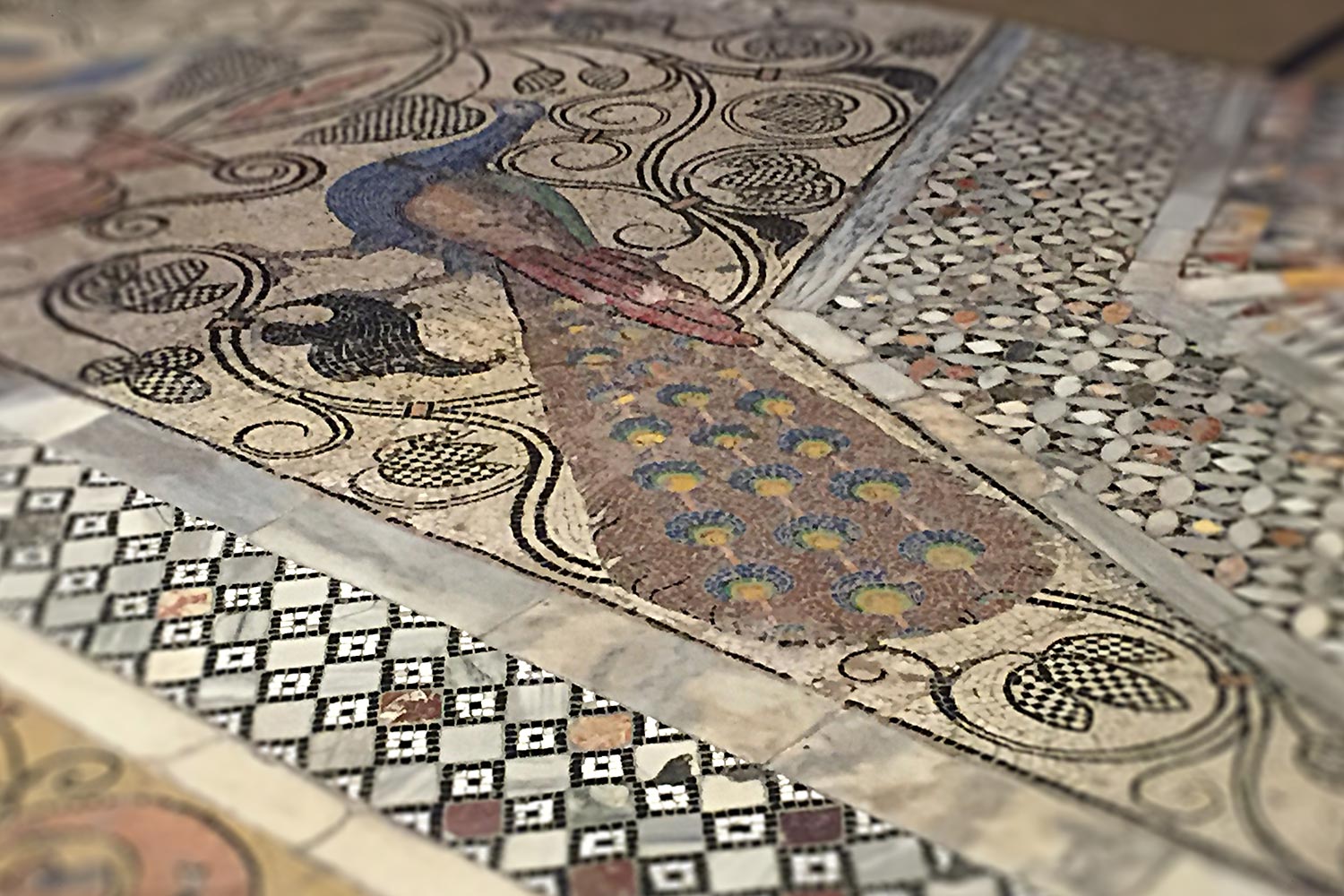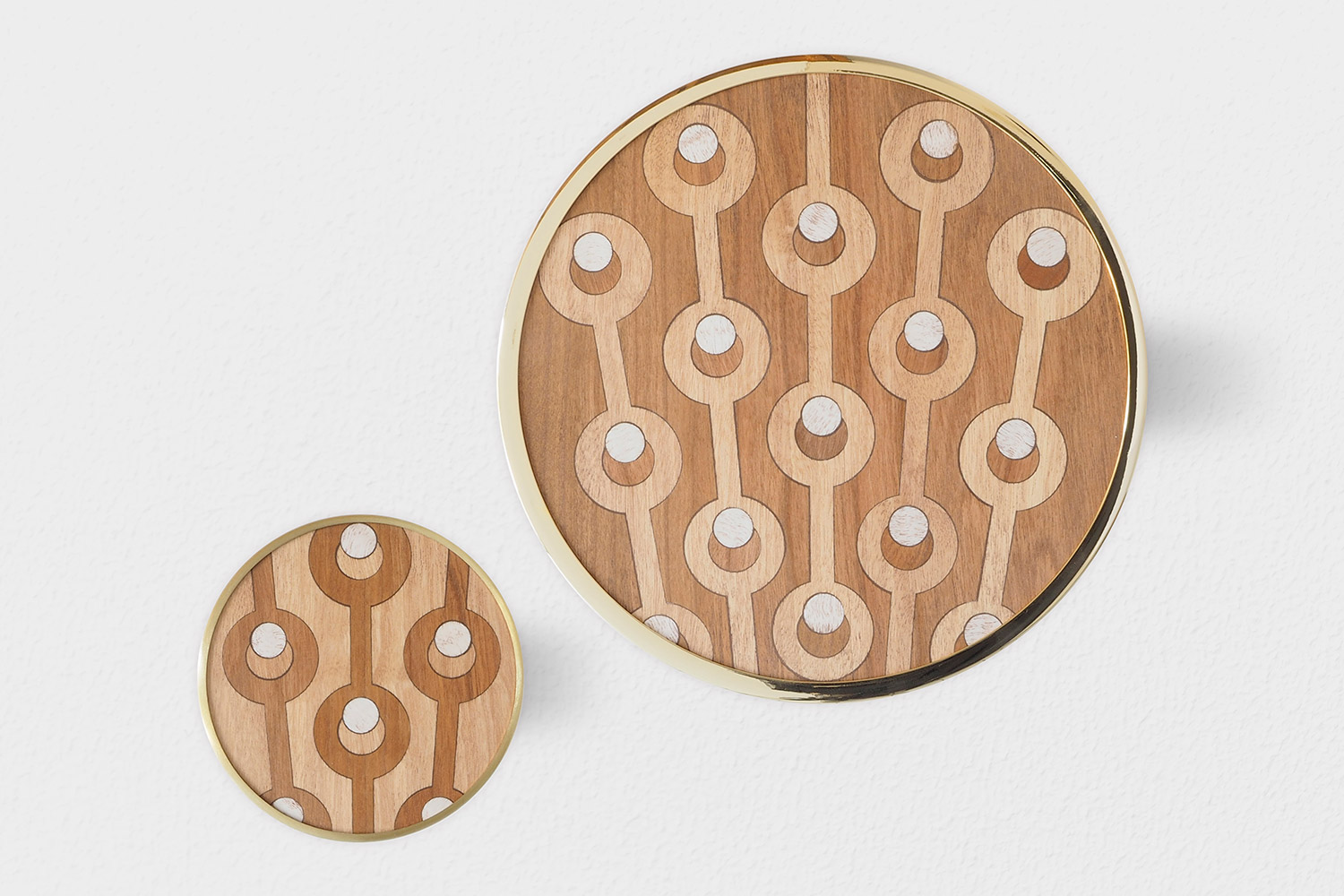 Botanica collection, the floral decorations are inspired by the furniture collection of the Zuckermann Museum in Padua. The botanical repertory from the 17th century, proves the close trade and cultural relationship between Venice and Flanders.
Bisantio collection, a reworking of a detail of the Tessellatum mosaic floor in Saint Mark's Basilica in Venice, representing a peacock. The detail of his tail becomes a contemporary art nouveau pattern by the unexpected flavor.