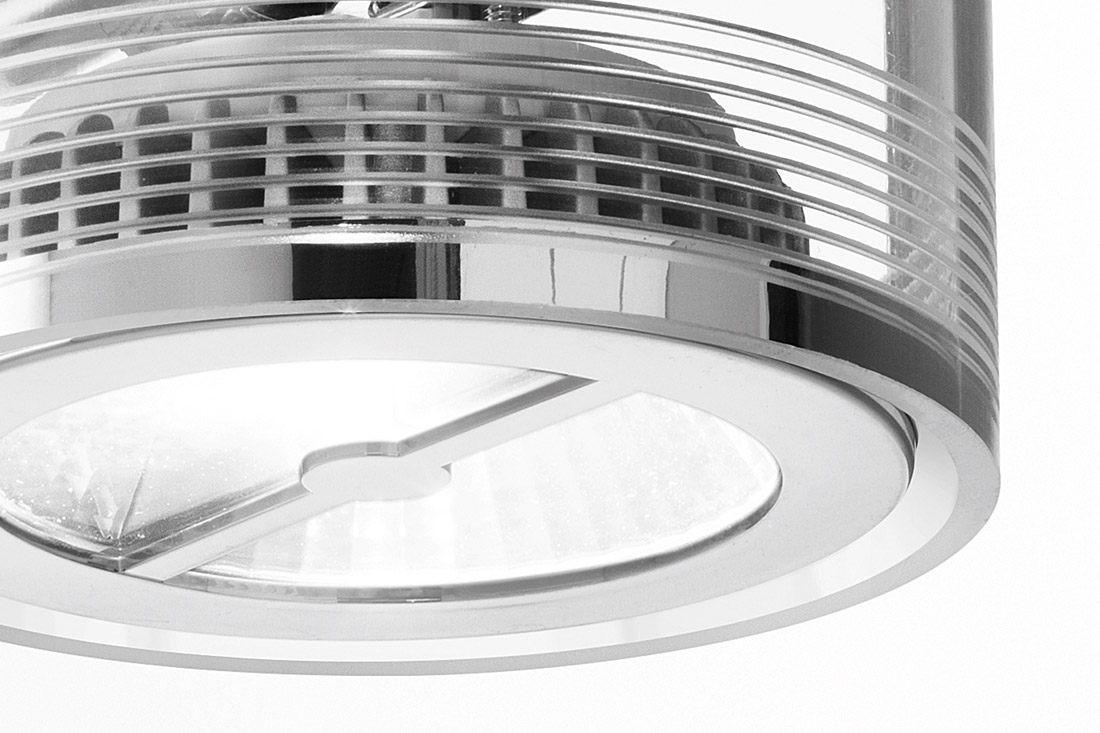 Arizona for Mizar cable system 12V
Mizar Lighting was looking for a new lamp to enrich its cable-system collection. The new led sources that are replacing the halogen ones, are often not very appealing.
Arizona is specifically designed to conceal the light source by means of a carved PPMA tube, without being too conspicuous.
The inspiration came from the stratifications of the Grand Canyon in Arizona and the mirage effect, typical of deserts.