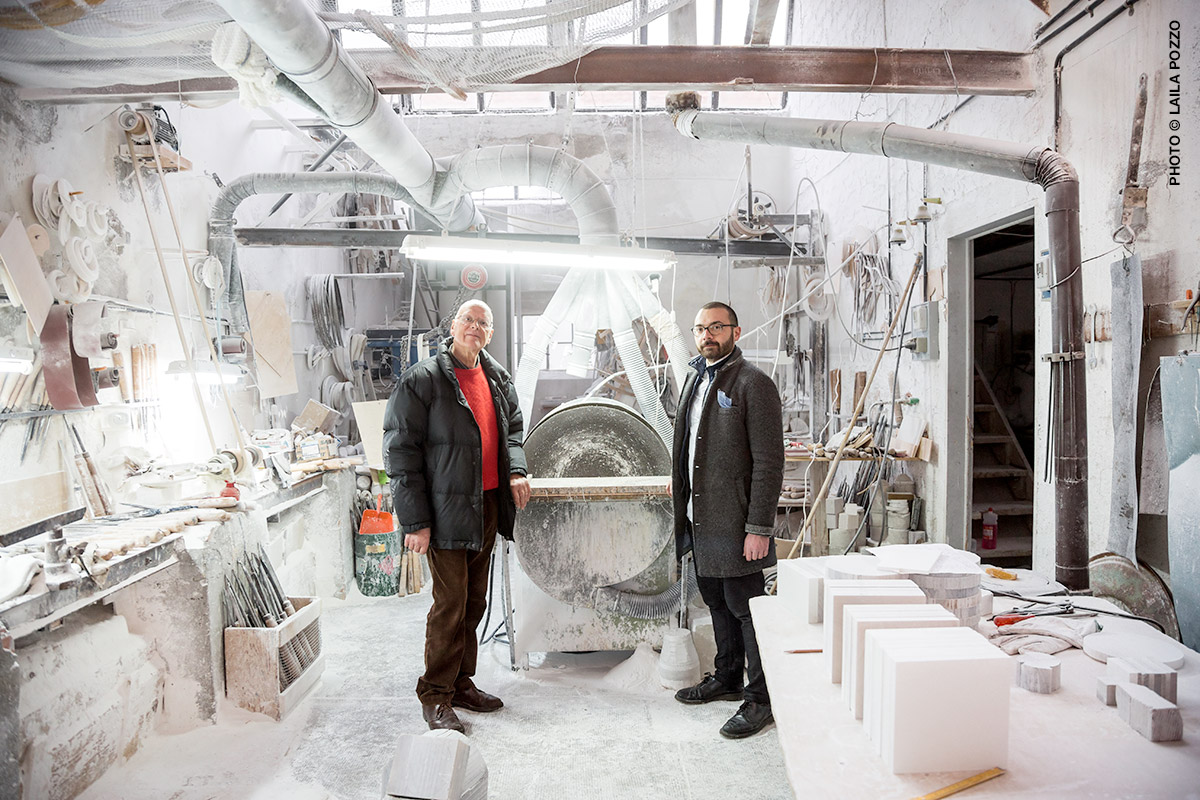 On the occasion of the 2016 Design Week, the Fondazione Cologni dei Mestieri d'Arte, Living Magazine, and yoox.com are pleased to present DoppiaFirma, an experimental project that brings together design innovation with the traditions of the great Italian artists.
My two lamps "Opus" have been crafted by Artieri Alabastro, using one of the most traditional techniques connected with the precious alabaster from Volterra, Tuscany: the alabaster mosaic. Several types of this materials have been used, assembled, lathed and polished.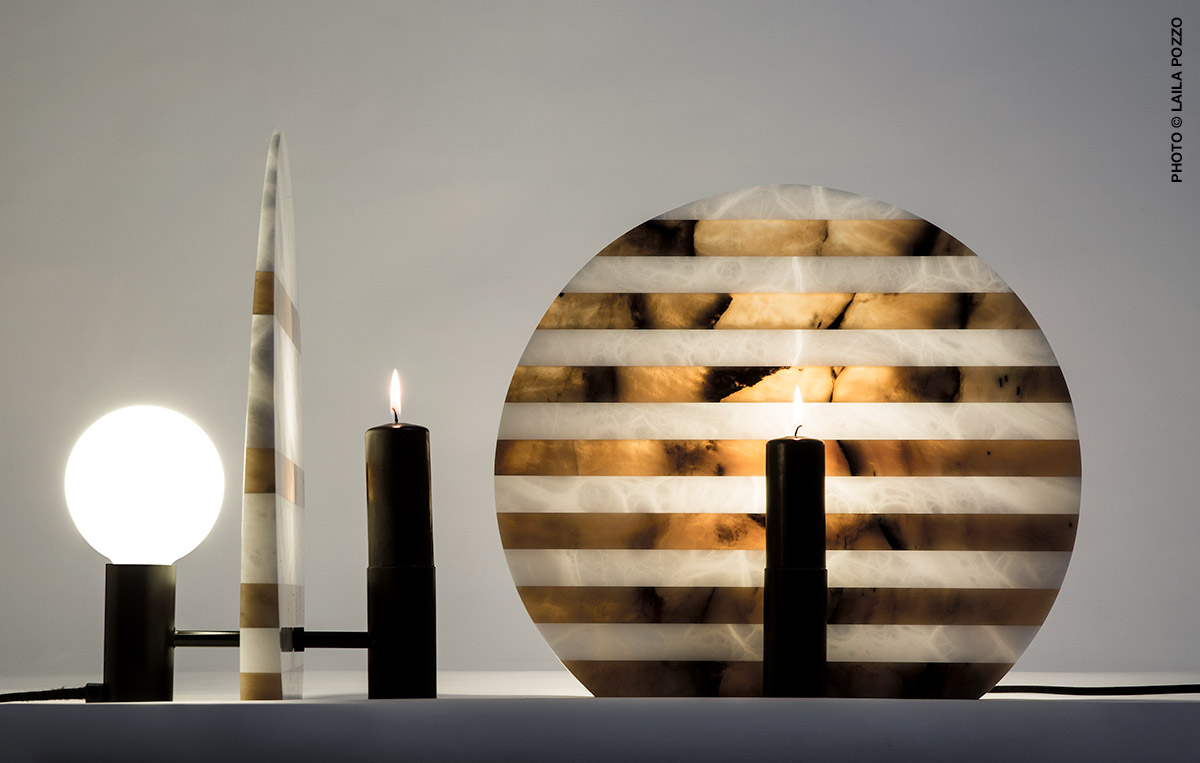 Opus Varium
Opus Varium is a table lamp inspired by the black-and-white decor that characterizes the Tuscan architecture such as the Cathedral of Volterra and its baptistery. This decoration is also used in the traditional alabaster technique called "mosaico", using light and dark mineral like cinerino and agate.
The transparency and backlight effects are even more evident thanks to the opacity difference of the two varieties of alabaster.
Opus Varium combines into a single object two light sources: an E27 bulb and a candle. Both lights emphasize the natural transparency of alabaster.
Materials: White Alabaster, Dark Agata Alabaster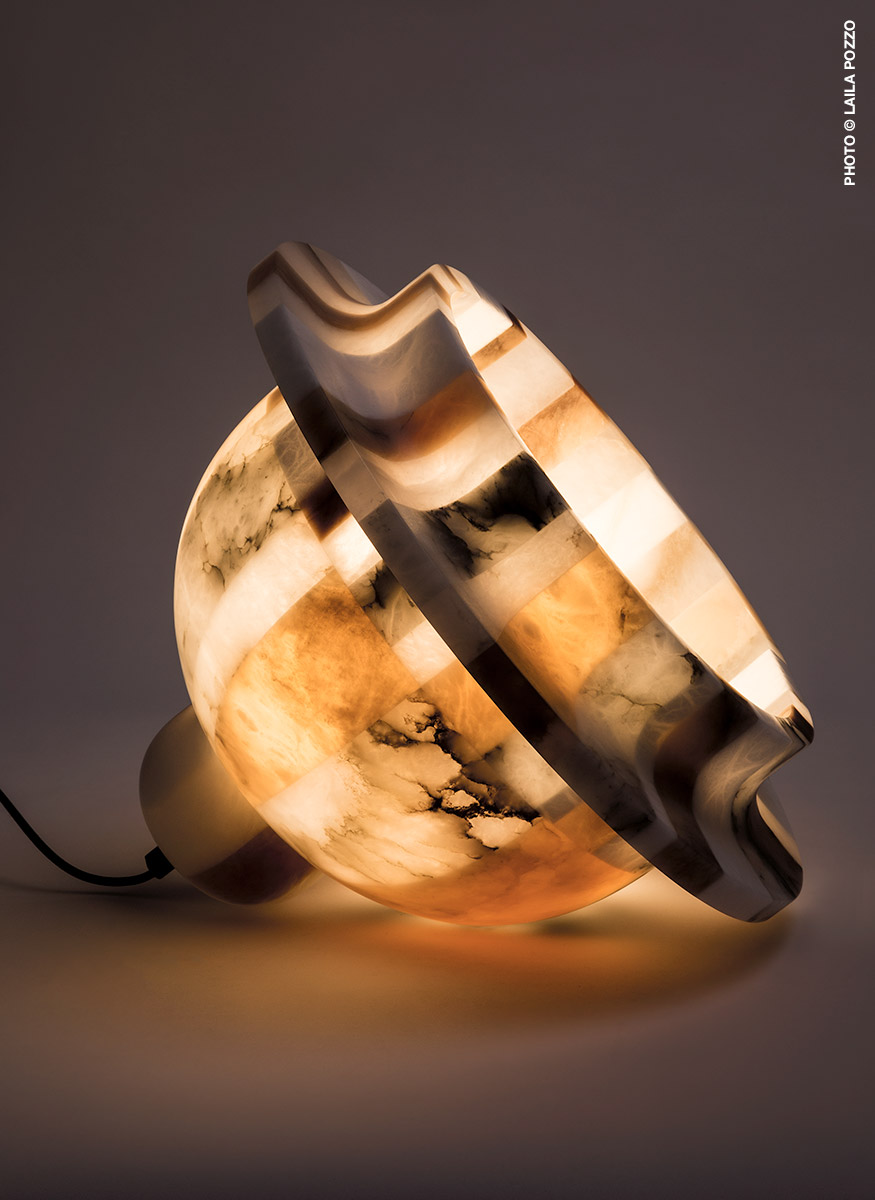 Opus Sectile
Opus Sectile is a floor lamp that is inspired by a Roman technique of processing marble mosaic. Fifty pieces of alabaster, in different sizes, variety and colors, are cut off so as to be fit into one another. The composition thus obtained, always unique and unrepeatable, is then machined on a lathe to obtain a big floor lamp or table lamp.
Materials: Transparent Alabaster, Dark and Light Agata Alabaster, Biancone, Bardiglio di Stilano