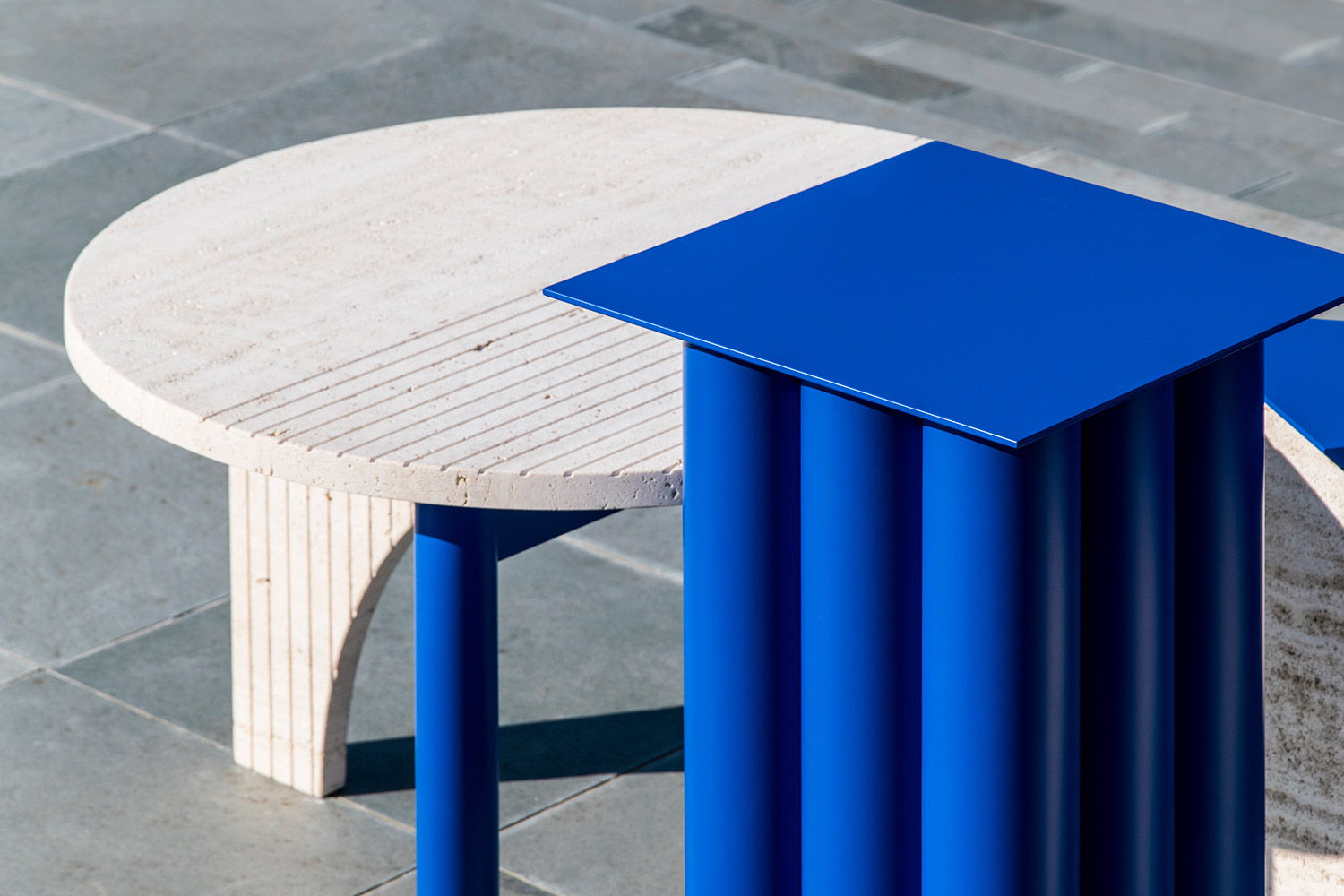 — TuttoSesto is a collection of coffee tables looking like microarchitectures recalling, with their name, the playful Neoclassicism of the 80s. They are made of travertine, an iconic stone from ancient Italian history, deliberately juxtaposed to vibrant and deep Klein blue. A contrasting combination that links materials and archetypes of the past to the tastes and design of the present.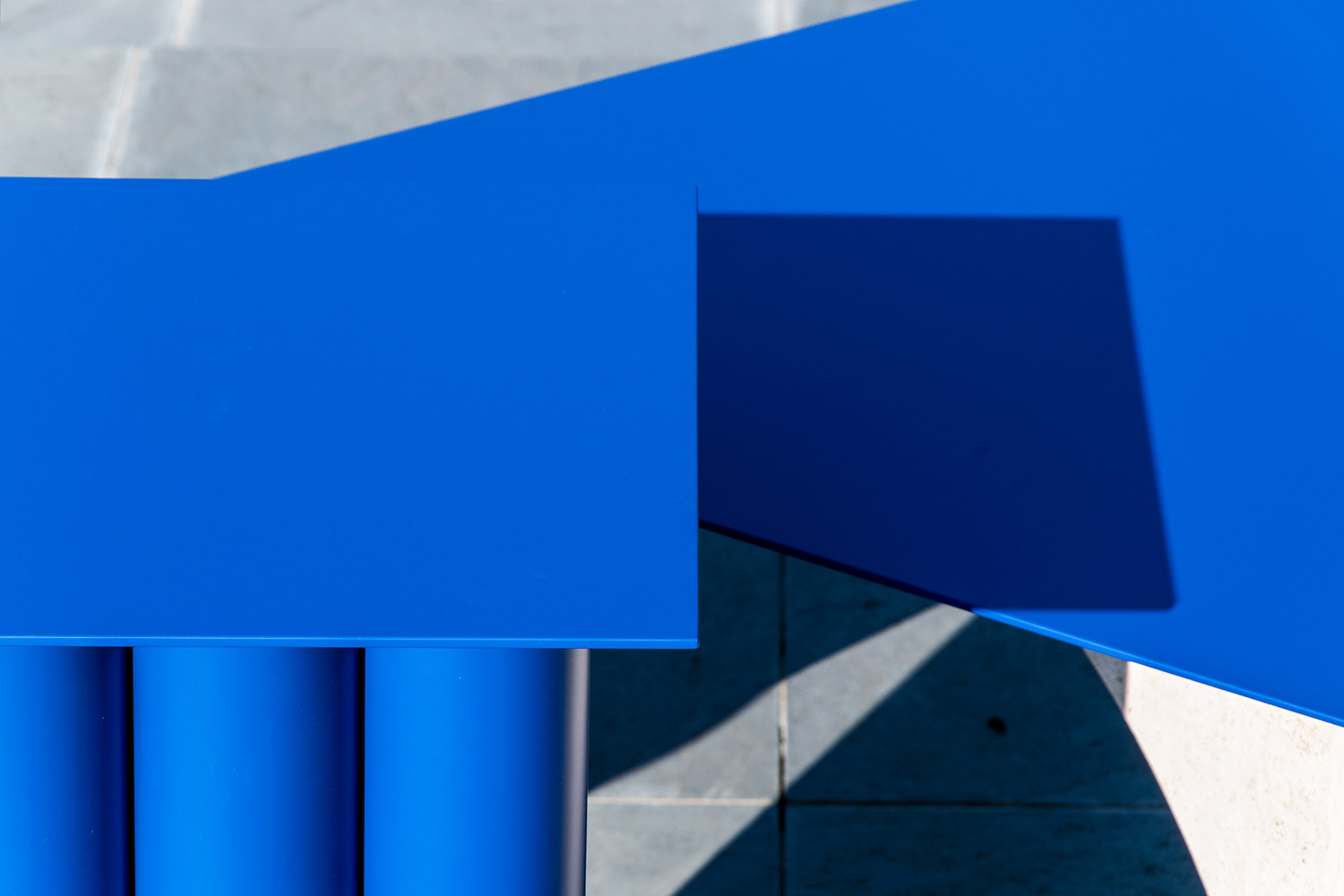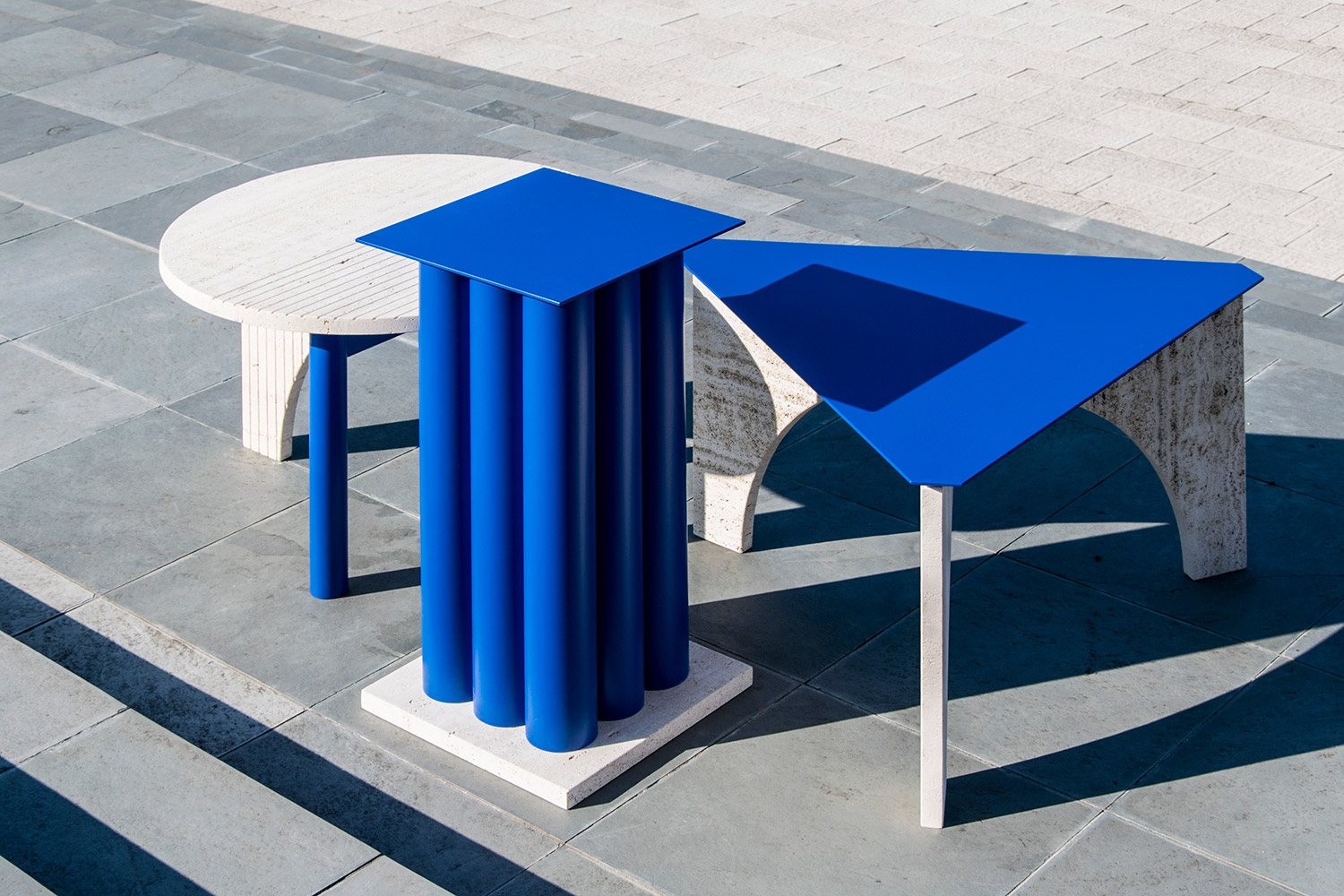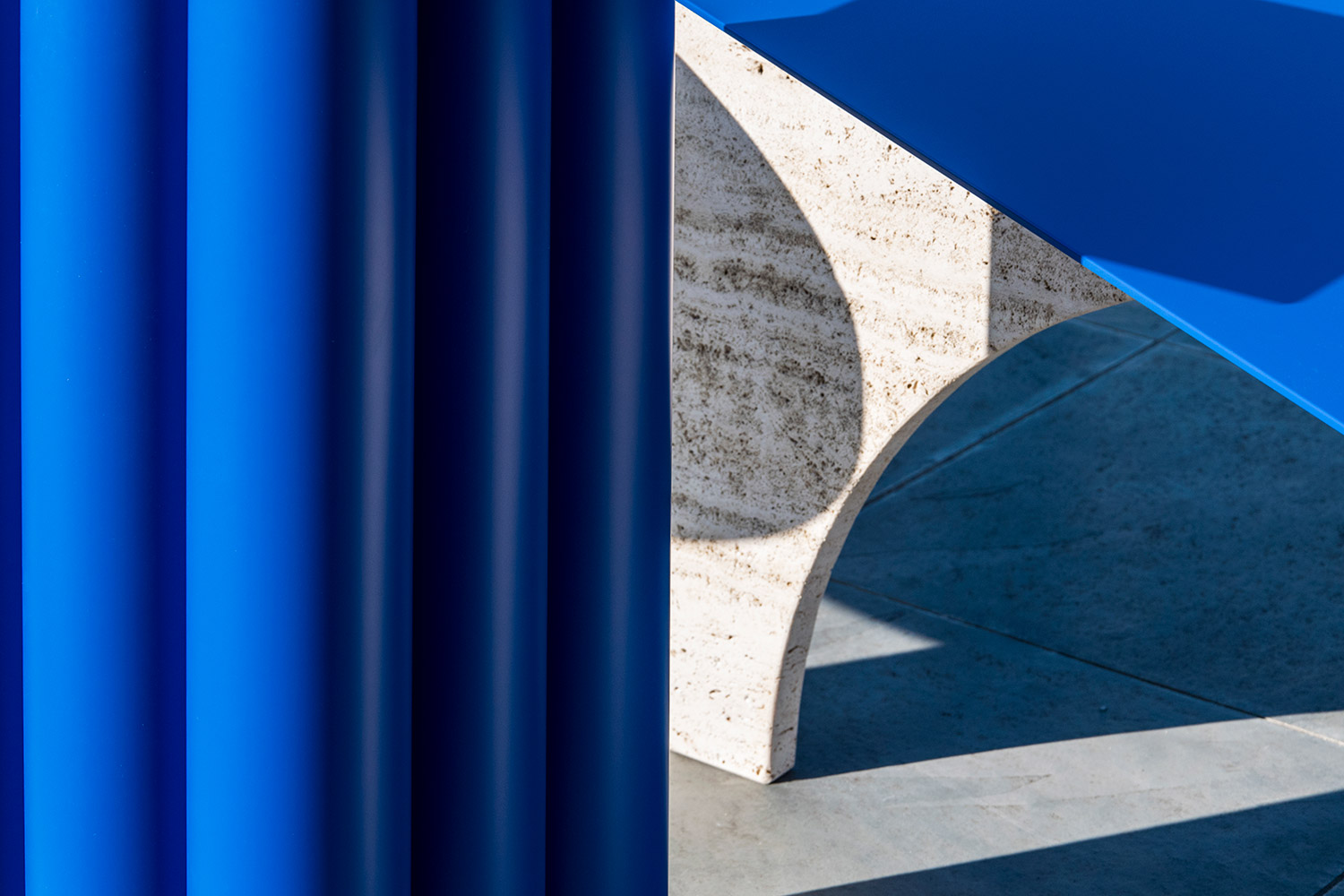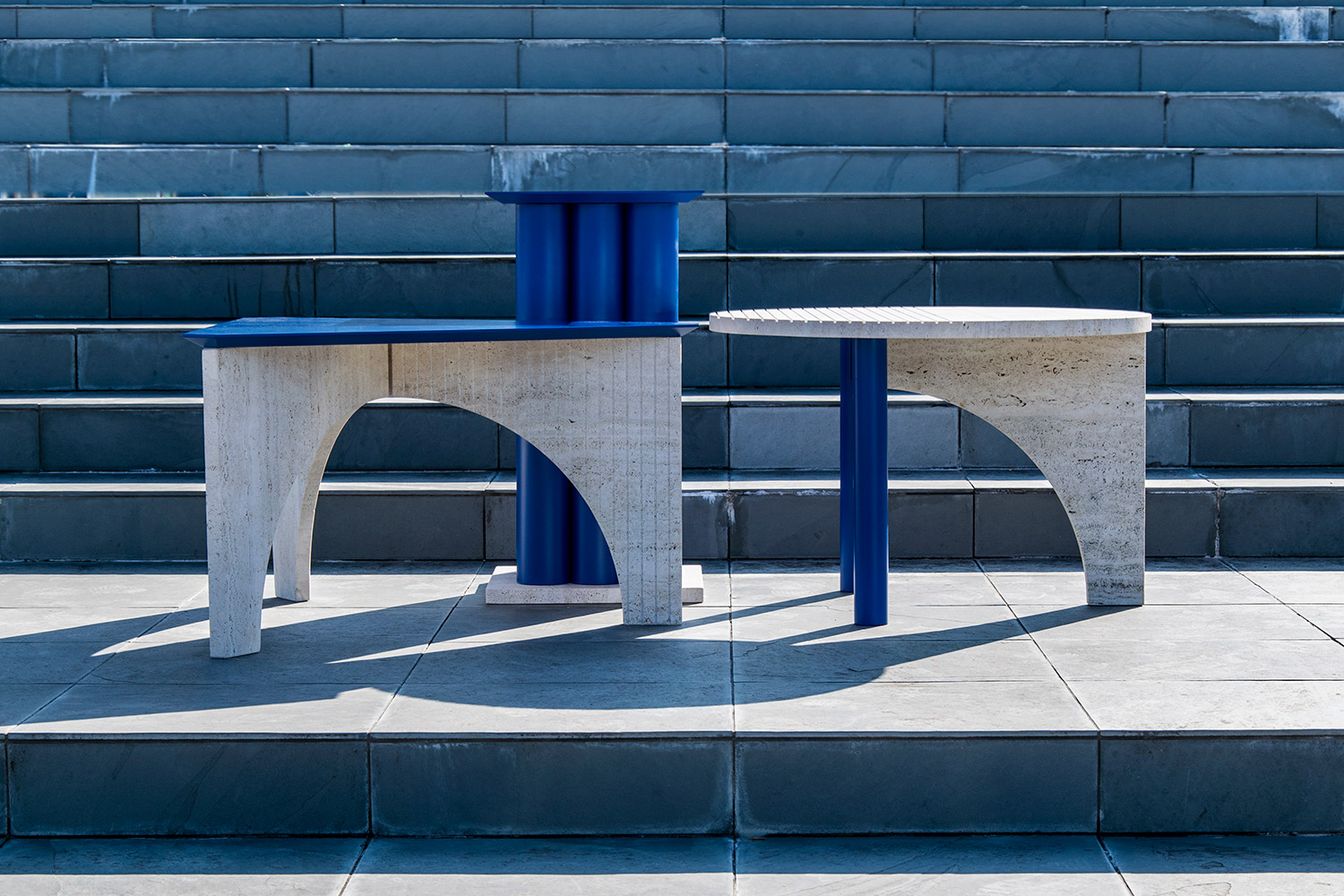 In this project nothing is only a matter of aesthetics and shape does not follow function. The design results from the respect for the material, so that the waste of travertine is minimized. The base, a tribute to the round arch of Roman architecture, is the stone left after cutting the table top, which is obviously a circle. A perfect shape and "perfect" use of the material… closing the circle.
— Materials: Travertine, Lacquered Wood.
— Craftsmen: Apuana Corporate (Carrara Italy), Linearredo (Treviso Italy).