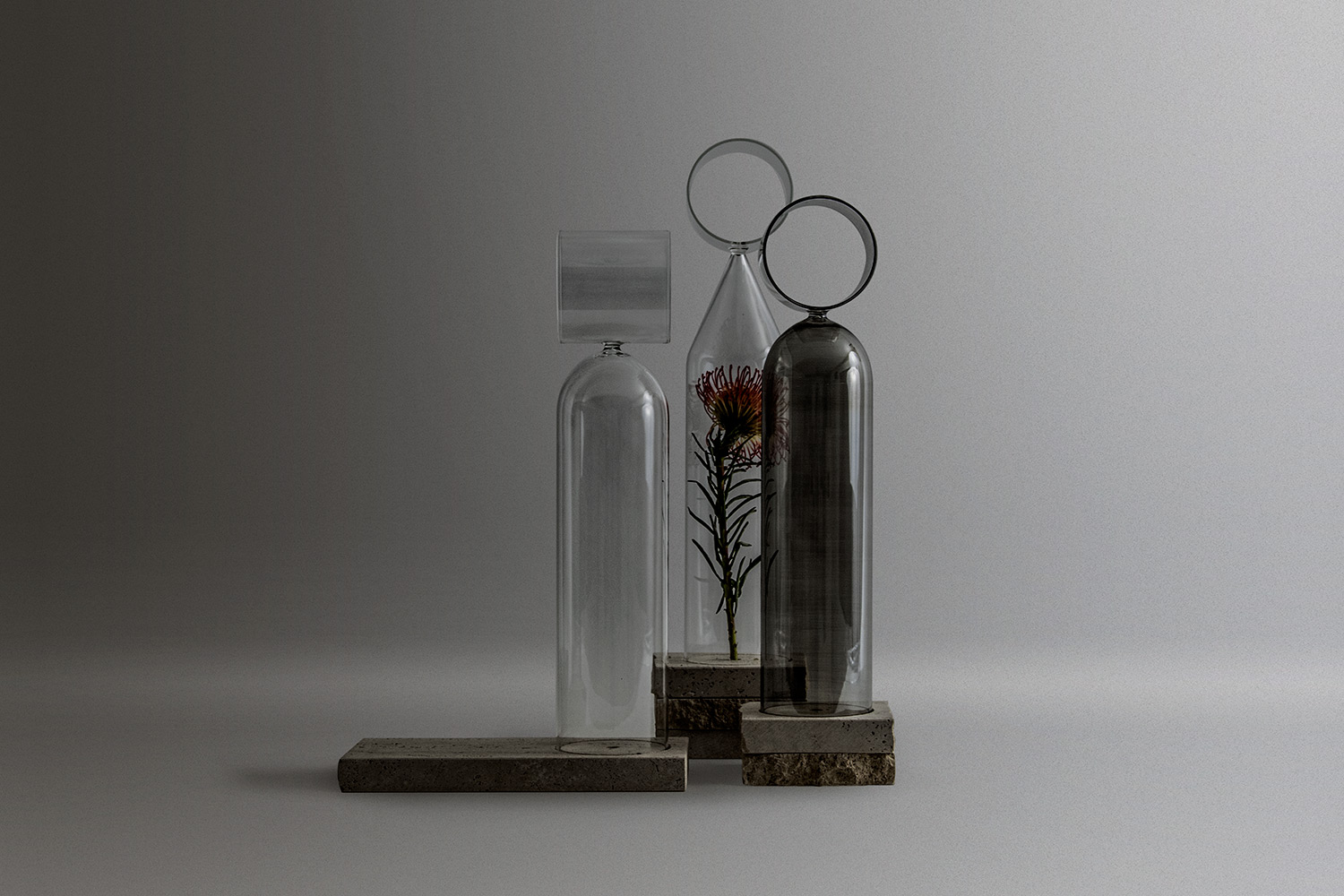 Inspired by De Chirico
Muse is a collection of bell jars in borosilicate glass and travertine, inspired by the metaphysical artworks of De Chirico.
The flower, almost deified, is placed on a stone pedestal and guarded by a slender glass container, but at the same time is frozen in its beauty.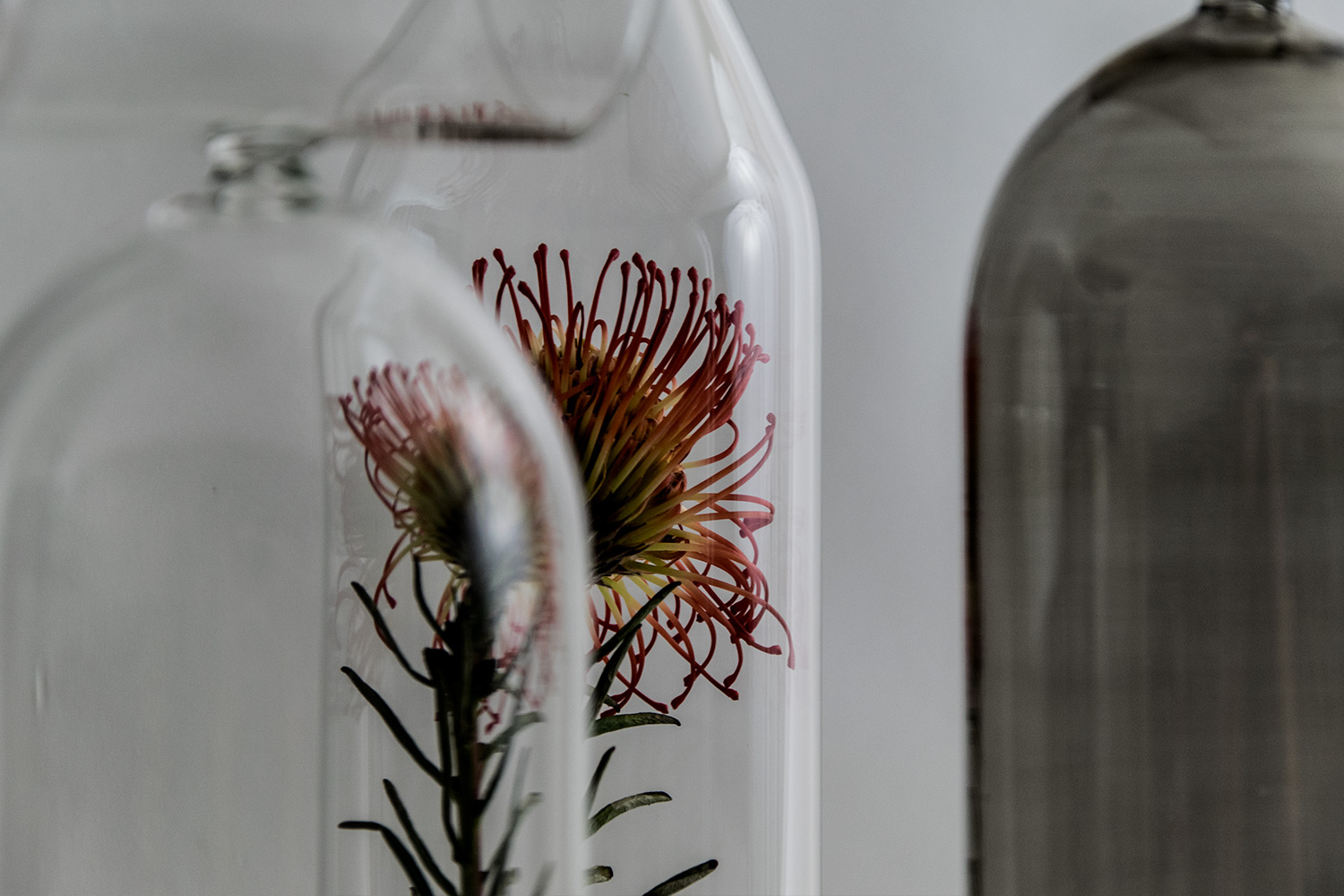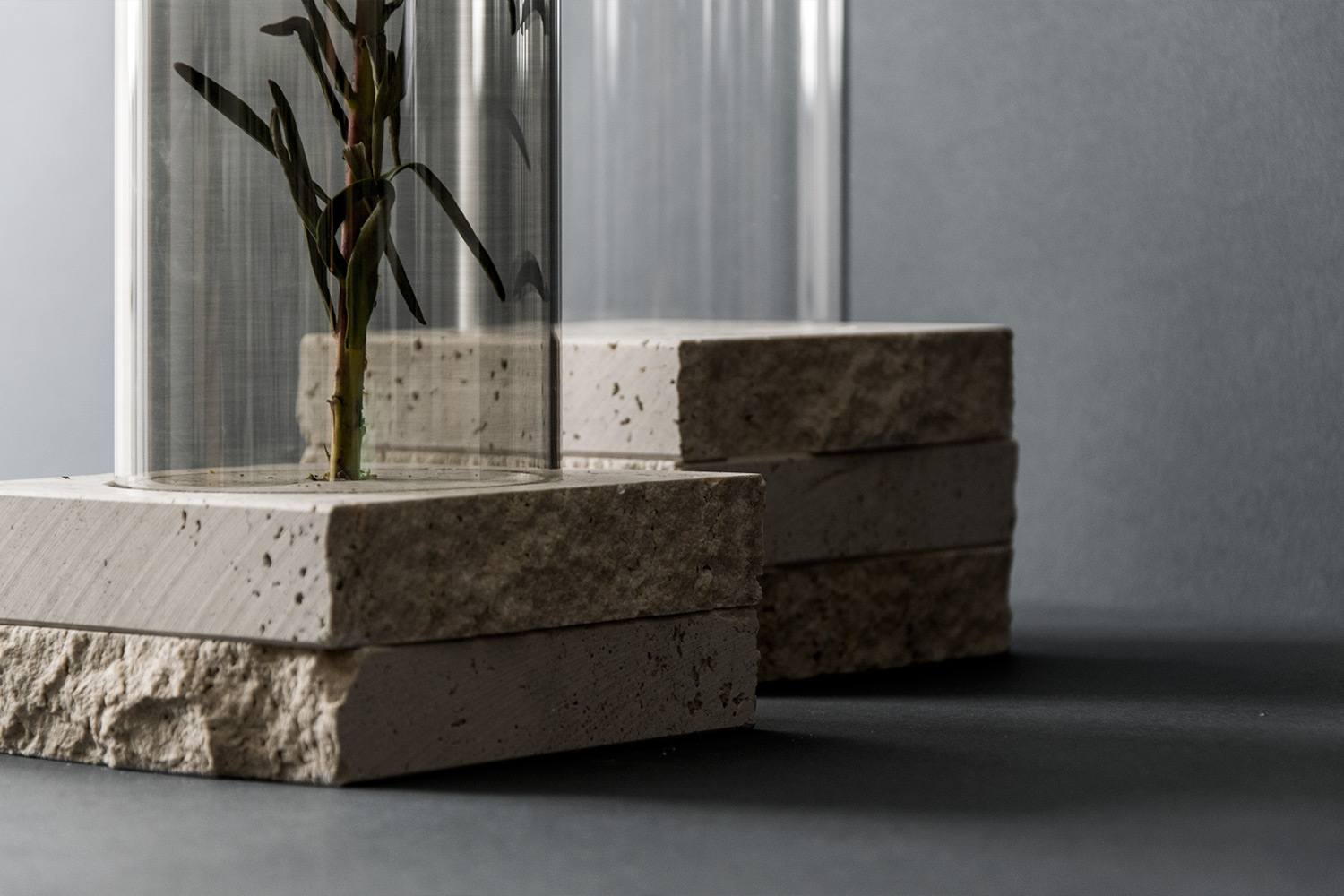 The single-flower vase is a novelty of recent years, it represents a solution for the ever smaller domestic spaces, often with hybrid function, where design needs to produce small objects with a high concentration of symbolic meanings.
Muse is a further development of this trend: no longer a vase that enhances the flower, but a slender display case, which covers and protects the flower, like the glass bell jars that were used in the Wunderkammer of the seventeenth century. Muse becomes an object to be admired, the protagonist of a personal museum, a sort of mysterious item partly concealed by the smoked glass, so that the viewers attention is drawn to the natural exhibit within.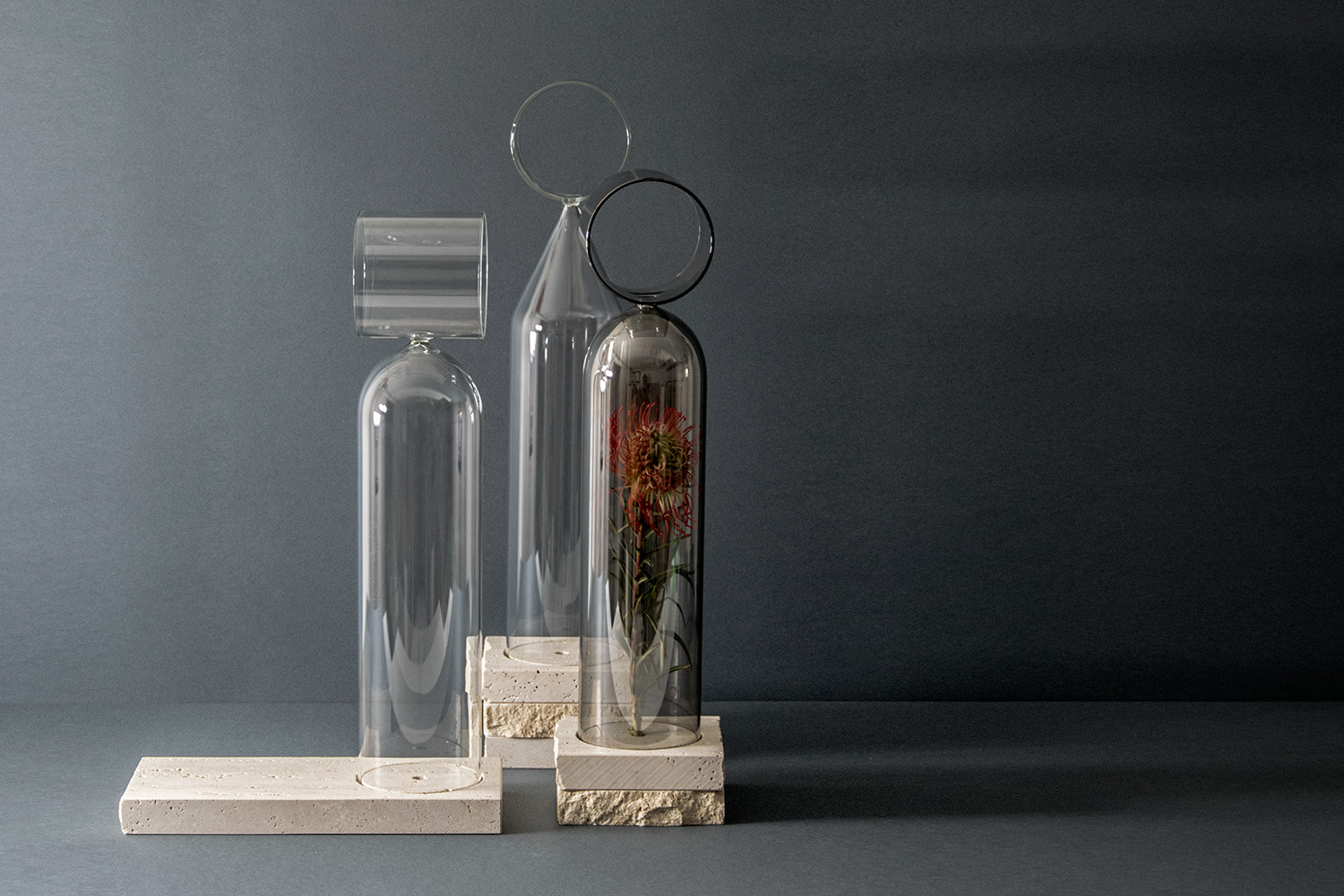 The reference to the metaphysical art of De Chirico emphasizes the symbolic and arcane side of this object, which remains, however, perfectly contemporary thanks to a rational, slender and minimalist design.
The borosilicate glass, the technical glass par excellence, pleasantly contradicts the allure of Muse, projecting it in a rarefied and futuristic atmosphere.
Description courtesy of Diego Zanella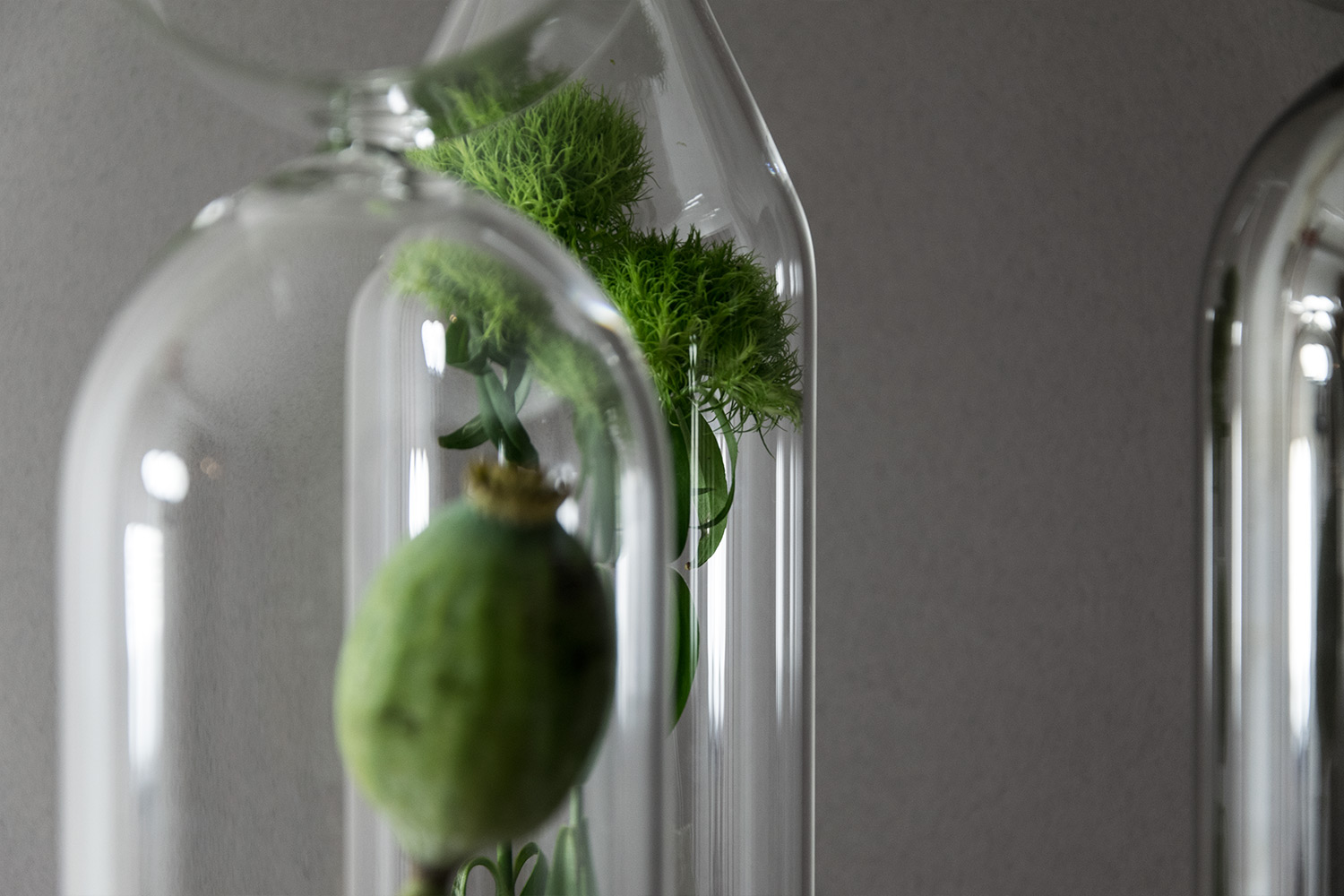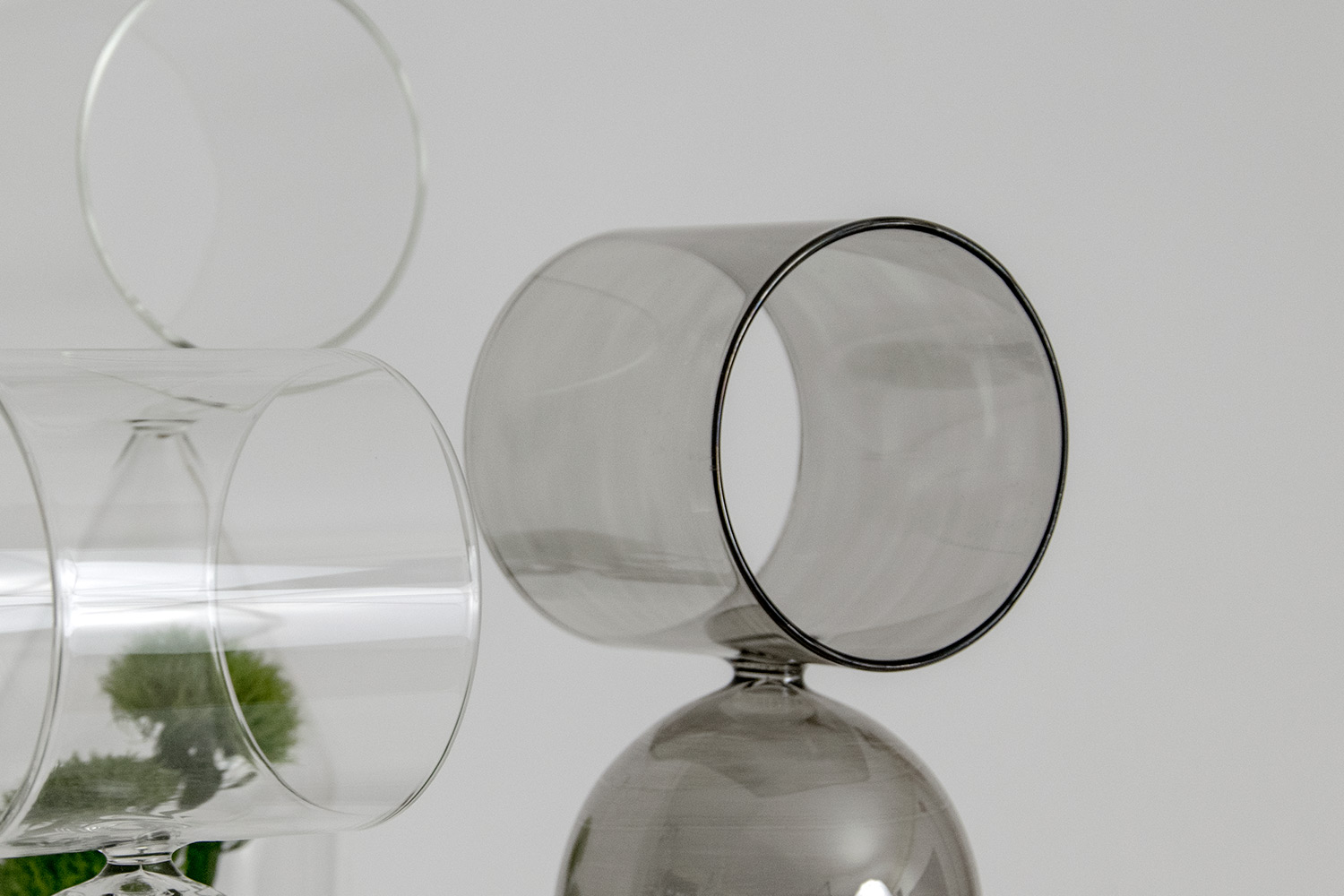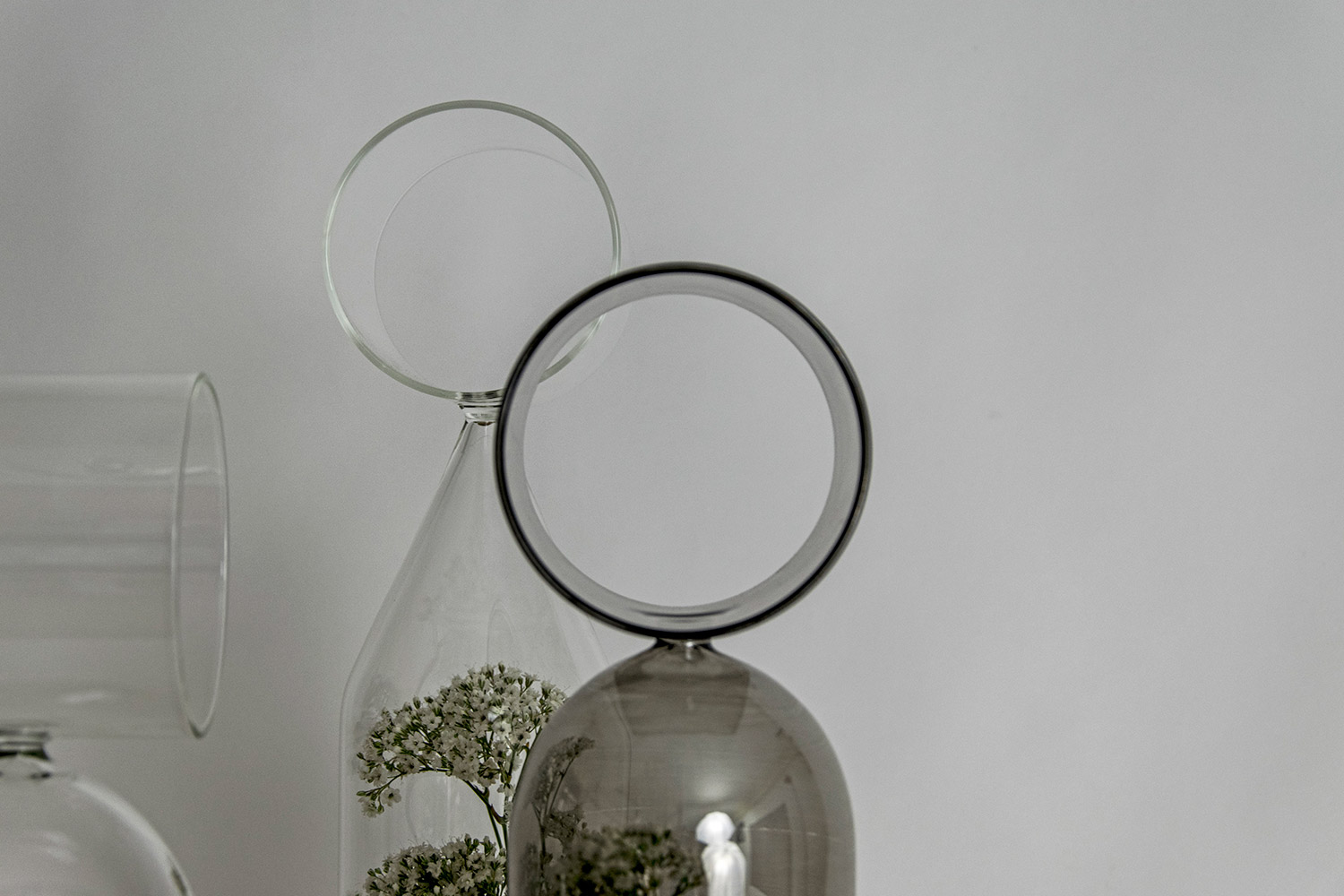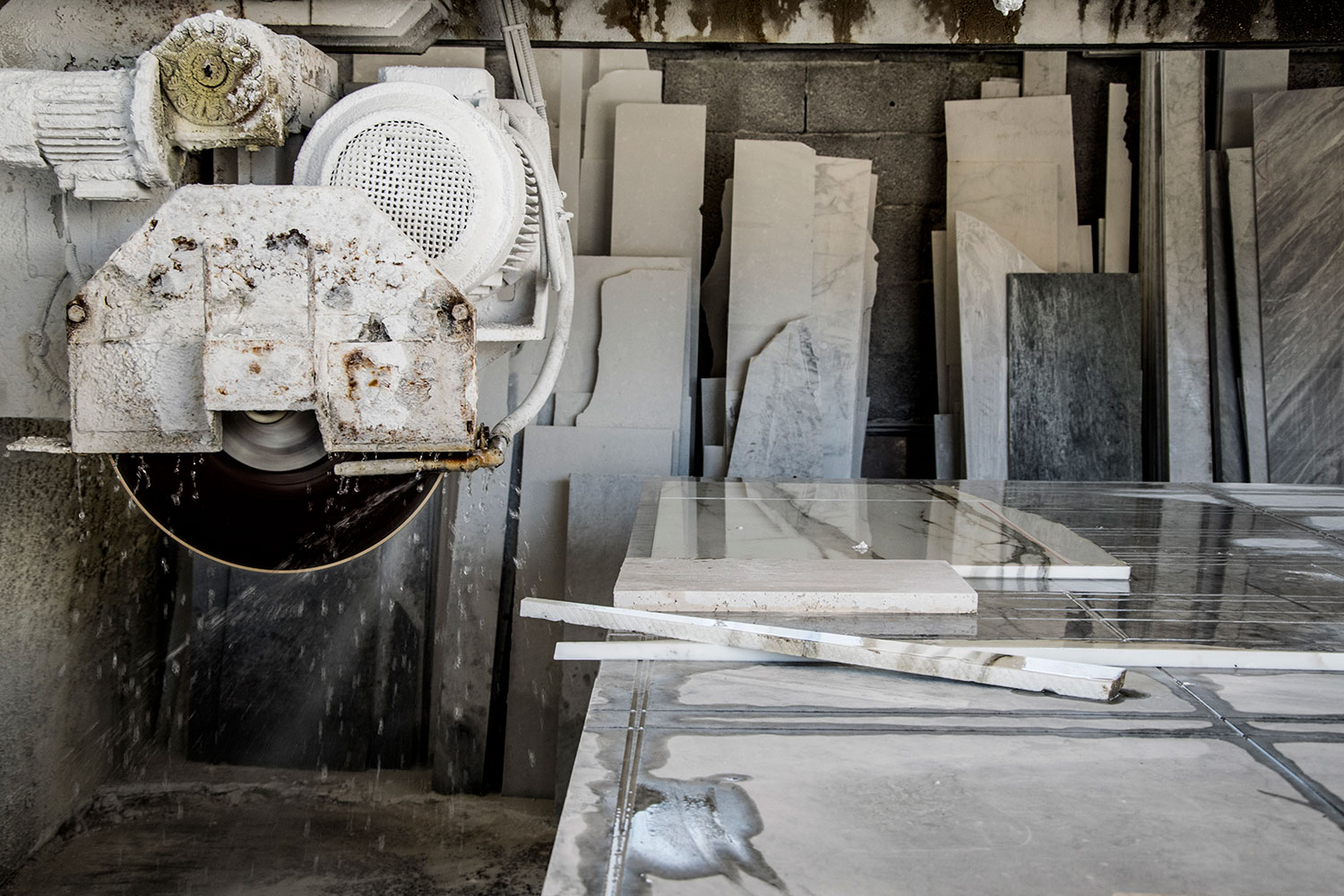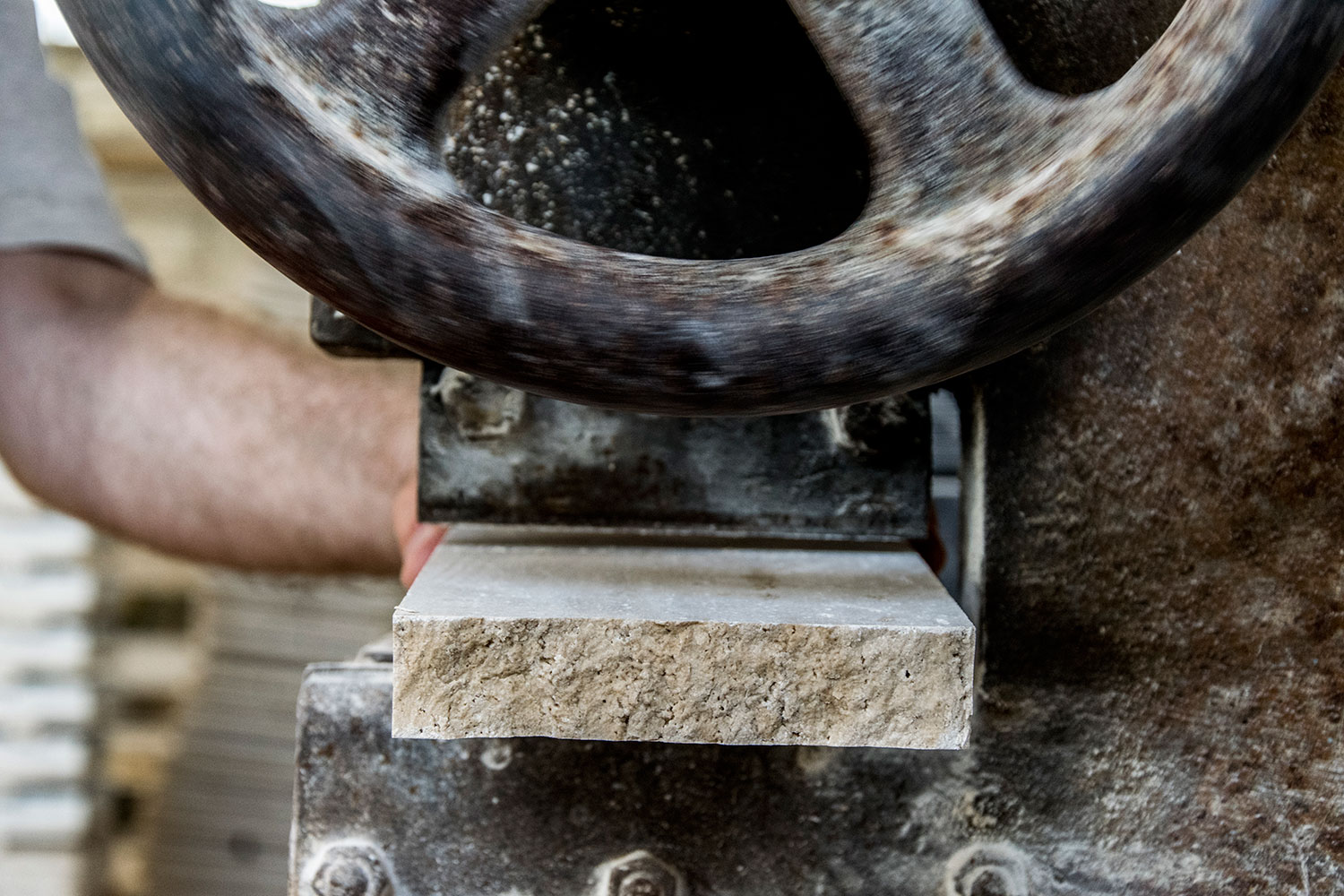 Travertine has a special "a spacco" finishing (similar to a natural broken stone) that enhances the natural rough texture of the material.
Travertine is processed in Carrara by Apuana Corporate – La Fabbrica Diffusa, Glass is made by La Soffieria in Venice.